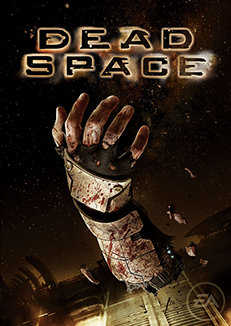 Dead Space™
The Nightmare Begins
You are Isaac Clarke, an engineer on the spacecraft USG Ishimura. You're not a warrior. You're not a soldier. Read more
Play now with
Become a member for just Rs. 315.00/month or Rs. 1,990.00/year
Unlimited access to 75+ PC games
Try new EA games before they're released
Learn more
You can also purchase separately
On the House
Available for a limited time only
AVAILABLE FOR A LIMITED TIME ONLY
Dead Space™ is available with Origin Access
Become a member to download and play a growing collection of great games
Learn More
Also available with Origin Access
Become a member to download and play a growing collection of great games
Learn More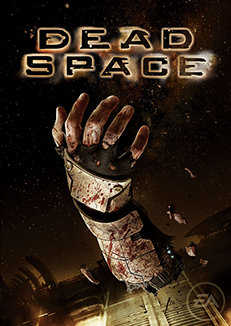 Overview
Genre

Release Date

Publisher

Developer

Supported languages

Game links
Description
You are Isaac Clarke, an engineer on the spacecraft USG Ishimura. You're not a warrior. You're not a soldier. You are, however, the last line of defense between the remaining living crew and deadly reanimated corpses. The undead have become Necromorphs; horrific zombie-alien hybrids that won't succumb to traditional means. Fortunately, your offense is equally unique, as the high-powered mining tools at your disposal provide the means to fight against the threat.

Game Features:

Messy monster slaying. The Necromorphs are unlike any enemies you've seen before. Headshots do about as much damage to them as flicking rubber bands. To survive, you'll need to dismember their insect-like limbs, one at a time.

Improvised weapons. There aren't many traditional firearms aboard the Ishimura, but there's plenty of stopping power in Isaac's toolkit. Send horizontal or vertical blasts of energy at enemies with the Plasma Cutter, remotely control a high-speed sawblade with the Disc Ripper, and fill hallways with wide swaths of destruction with the Line Gun. Switch things up with alternate fire modes, and purchase upgrades to increase ammo, power, and reload speed.

Real-time attacks. Whatever you do, don't drop your guard. Everything takes place in real-time. That means any action you take, whether it be reloading or digging through your inventory, gives the Necromorphs a perfect opportunity to attack. This nightmare has just begun and it's up to get to the bottom of what happened here.
System Requirements
For Windows XP (SP2) or Vista

2.8 GHz processor or equivalent

1 GB RAM (XP), 2 GB RAM (Vista)

NVIDIA GeForce 6800 or better (7300, 7600 GS, and 8500 are below minimum system requirements)

ATI X1600 Pro or better (X1300, X1300 Pro and HD2400 are below minimum system requirements)

256MB Video Card and Shader Model 3.0 required

The latest version of DirectX 9.0c

At least 7.5GB of hard drive space for installation, plus additional space for saved games.

NOTE: INTERNET CONNECTION, ONLINE AUTHENTICATION, AND END USER LICENSE AGREEMENT REQUIRED TO PLAY. MORE INFORMATION IS AVAILABLE AT WWW.EA.COM.

Integrated Chipsets may experience issues.

Please note that attempting to play the game using video hardware that isn't listed above may result in reduced performance, graphical issues or cause the game to not run at all.

Performance Tips:
When you run Dead Space for the first time, the game will automatically select the most appropriate options for your graphics card, CPU, and audio card. To improve performance, use the Visuals tab on the Options menu to lower settings to "Medium" or "Low".

You can also improve the performance of Dead Space by lowering the resolution the game runs at, to 1024 x 768 or 800 x 600.

Dead Space is a real-time 3D game that requires a certain amount of your computer's processing power. Other programs operating in the background can slow it down. For best results, be sure to close any background applications while playing Dead Space.